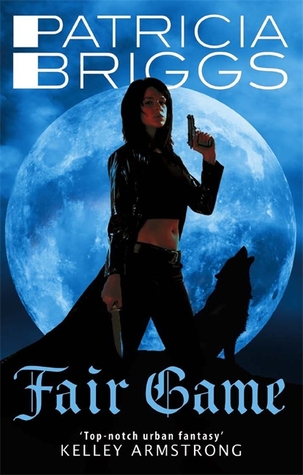 Published in: 2012
Pages: 308
Edition read: E-book
Series: Book 3 in the Alpha & Omega Series
Book description:
They say opposites attract. And in the case of werewolves Anna Latham and Charles Cornick, they mate. The son-and enforcer-of the leader of the North American werewolves, Charles is a dominant alpha. While Anna, an omega, has the rare ability to calm others of her kind.
Now that the werewolves have revealed themselves to humans, they can't afford any bad publicity. Infractions that could have been overlooked in the past must now be punished, and the strain of doing his father's dirty work is taking a toll on Charles.
Nevertheless, Charles and Anna are sent to Boston, when the FBI requests the pack's help on a local serial killer case. They quickly realize that not only the last two victims were werewolves-all of them were. Someone is targeting their kind. And now Anna and Charles have put themselves right in the killer's sights…
My review:
This was a gnarly case for Anna and Charles. There's this serial killer out there who kills 4-6 people each year, at the same time, over the period of a few decades, and the recent ones appear to be Fey or Weres, and then it turns out that holy crap, they are all supernatural of some kind. Like, a serial killer targeting the big bad nasty things that go bump in the night, and not getting taken out in the process. That's mental. That means there's a scary SOB out there who can take down werewolves. Luckily, Charles and Anna are on the case.
Although the mystery itself isn't that hard to work out, it's the way that the team come to work out everything, and solve the mystery, that makes this a good read. Charles and Anna together are amazing as always, and there's the twist at the end that spells disaster- or at the very least, some great storylines coming up, for both this series an the Mercy Thompson series.
Final review:
Fair Game rating: 8/10
Would I re-read it? Yes
Who would I recommend it to? Fans of the series and author, of paranormal romances featuring werewolves, mysteries, action books.
Links:
Goodreads: https://www.goodreads.com/book/show/7942786-fair-game
Author's site: http://www.patriciabriggs.com/books/fairGameChapter.shtml
Amazon: https://www.amazon.com/Fair-Alpha-Omega-Patricia-Briggs/dp/0425256189