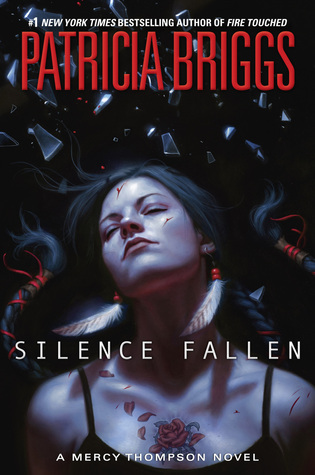 Published in: 2017
Pages: 371
Edition read: Paperback
Series: Book 10 in the Mercy Thompson series
Book description:
Attacked and abducted in her home territory, Mercy finds herself in the clutches of the most powerful vampire in the world, taken as a weapon to use against alpha werewolf Adam and the ruler of the Tri-Cities vampires. In coyote form, Mercy escapes only to find herself without money, without clothing, and alone in the heart of Europe…
Unable to contact Adam and the rest of the pack, Mercy has allies to find and enemies to fight, and she needs to figure out which is which. Ancient powers stir, and Mercy must be her agile best to avoid causing a war between vampires and werewolves, and between werewolves and werewolves. And in the heart of the ancient city of Prague, old ghosts rise…
My review:
Gah I totally didn't expect to find a copy of this at the library but lucky me, I stumbled across this and then spent the rest of the day devouring the book. Plus side, it was amazing. Down side, I now have a year or so until the next book is published.
Mercy is kidnapped (par for the course in this series) and ends up in Italy and then Prague. Her bonds to Stephan, and Adam, and her pack- they are all blocked. She's cut off from everything and everyone she knows, has no money or clothes, no idea where she is, but in true Mercy fashion she finds her way out.
The telling of this story is from Mercy's POV, and from Adam's POV, and it's all a bit jumpy- we get a few chapters of Mercy, then we go back to the start and get Adam's, so there's little intros to each chapter letting you know where it falls within the timeline- pay attention to these because otherwise you will lose track of where you are in the timeline! It was an interesting way to tell the story, but it worked really well.
Final review:
Silence Fallen rating: 9/10
Would I re-read it? Yes
Who would I recommend it to? Fans of the series, paranormal romances, vampires and werewolves, action and adventure
Links:
Goodreads: https://www.goodreads.com/book/show/30687916-silence-fallen
Amazon: https://www.amazon.com/Silence-Fallen-Mercy-Thompson-Novel/dp/0425281272
Authors site: http://www.patriciabriggs.com/books/silenceFallen.shtml