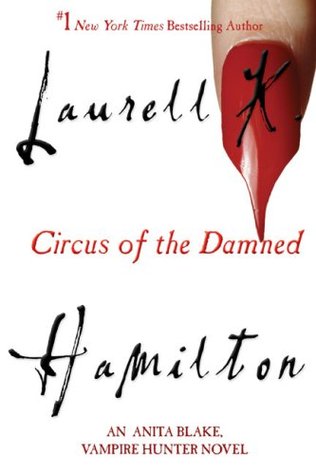 Published in: 1995
Pages: 320
Edition read: Paperback
Book #: Book 3 in the Anita Blake series
Book Description:
Anita is caught in the middle of an undead turf war; Jean-Claude, the Master Vamp of the city, wants her for his own – but his enemies have other plans.
And to make matters worse, Anita takes a hit to the heart when she meets a stunningly handsome junior high science teacher named Richard Zeeman. They're two humans caught in the crossfire – or so Anita thinks
My review:
So this is where Anita meets Richard. I bet she's gonna regret that later on. Book 3 into the series and it's really freaking great. The action is high, Anita is kick-ass and takes no prisoners, Jean Claude is hot but untouchable and Anita seems very set on not being with him (Damn her!), and more characters are popping up that I recognise the names of and go "hmm.. don't you feature later on in another book?". Good times.
I'm intrigued by the millenia-old vampire that Anita meets- how would one live for that long and still just exist? Wouldn't existence get tedious after that amount of time? I'd actually really like to explore the world that this series is set in, as it'd be interesting to learn a bit more about how it all works and how a vampire would exist for a freaking millenium!
Final review:
Circus of the damned rating: 8/10
Would I re-read it? Yes
Who would I recommend it to? Fans of the series, fans of vampire fiction books with lots of kick-ass and not much of the romancey stuff (no, that comes in later books. These first books are pretty much free of that)
Links:
Goodreads: https://www.goodreads.com/book/show/509285.Circus_of_the_Damned
Wikipedia: https://en.wikipedia.org/wiki/Circus_of_the_Damned
Amazon: https://en.wikipedia.org/wiki/Circus_of_the_Damned