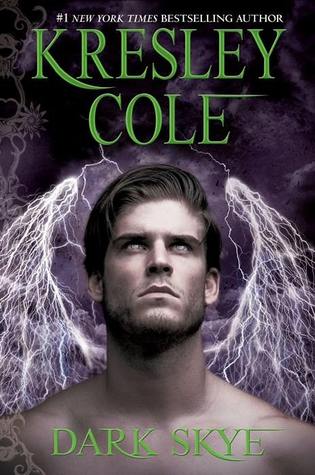 Published in: 2014
Pages: 432
Edition read: E-book
Book #: Book 14 in the Immortals After Dark series
Book Description:
As a boy, Thronos, prince of Skye Hall, loved Lanthe, a mischievous Sorceri girl who made him question everything about his Vrekener clan. But when the two got caught in the middle of their families' war, tragedy struck, leaving Thronos and Lanthe bitter enemies. Though centuries have passed, nothing can cool his seething need for the beautiful enchantress who scarred his body—and left an even deeper impression on his soul.
Lanthe, a once-formidable sorceress struggling to reclaim her gifts, searches for love and acceptance with all the wrong immortal suitors. But she's never forgotten Thronos, the magnificent silver-eyed boy who protected her until she was ripped from the shelter of his arms. One harrowing night changed everything between them. Now he's a notorious warlord with a blood vendetta against Lanthe, hunting her relentlessly.
With their families locked in conflict and battles raging all around them, will Thronos and Lanthe succumb to the brutal chaos that threatens everything they cherish? Or will the fragile bond they formed so long ago spark a passion strong enough to withstand even the darkest doubts?
My review:
This book was amazing. After the last book, I had feared that the series may have hit its peak, may have gotten to the point where it stopped being amazing and became just a regurgitation of the previous novel but with different characters… I was so wrong. Thronos and Lanthe are such an interesting pair, and their story is so full of adventure and excitement. I have come to realise that the best books of this series involve a trial or journey (which the last one was lacking) and this one has a journey through 4 different planes (the Hell plane is the best) and has so many twists and turns, its fascinating and exciting and keeps you turning the pages.
I hated Lanthe's sister Sabine in this book. She had a book herself, about 6 books back, and in that she wasn't anywhere near as insufferable as she is in this book. She doesn't show up for long, but urgh, she was so annoying; I knew she meant well, but she just ruined everything because she was bloody thick-headed.
At least everything ends up well in the end!
Final review:
Dark Skye rating: 9/10. So good!
Would I re-read it? Yes
Who would I recommend it to? For fans of the series, fans of paranormal romance fictions, fans of the author and similar authors.
Links:
Goodreads: https://www.goodreads.com/book/show/18775652-dark-skye
Author's website: http://kresleycole.com/books/dark-skye/
Amazon: http://www.amazon.com/Dark-Skye-Immortals-After/dp/1451649940
Barnes & Noble: http://www.barnesandnoble.com/w/dark-skye-kresley-cole/1117366800?ean=9781451649963
Well, now I've caught up with this series, I have to wait til the next book comes out sometime this year. According to Goodreads, it is currently untitled, and expected publication is December 31 2015. 😦 what am I meant to do til then???? Also, who will this book be about? I need answers damnit!