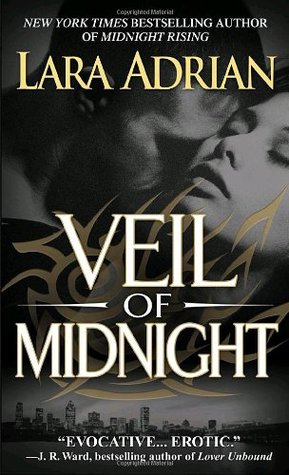 Published in: 2008
Pages: 355
Edition read: Paperback
Book#: Book 5 in the Midnight Breed series
Book originally read: August 2012
Link to original review:
Book description:
A warrior trained in blades and bullets, yet her most powerful weapon is her rare and deadly psychic gift. Bodyguard Renata cannot be bested by mortal nor vampire. But her cool-as-ice resolve is tested by Nikolai, a golden-haired vampire, bound to dispense his own justice to enemies of the Breed- his quarry the ruthless assassin holding Renata under his watchful eye.
When destiny requires Renata to seek Nikolai's help, bound by the simple twist of fate, their desire fans the flames of a deeper hunger in a dark dominion of paramount pleasure.
My review: Updated
My, how things improve when you read a book series IN ORDER. Magical.
The first time around, I had enjoyed the story, but I was curious about the other characters, who play a very minor role in this book, but the mention was enough to pique my interest.
Now that I've read books 1-4, then come back to read this again, the other characters are richer in the story as I know them and what they have done, how they work within this series. I now know how Nikolai was prior to meeting Renata. It's not like I needed to read the first 4 books, but it has added extra depth to the story and characters and really made the book much more enjoyable, now that I know a bit more. I still can read this as a standalone in the series, as Nikolai spends most of the book away from the Breed, however it was definitely better having read the first 4, so that I understood the other Breed members, and I understood the side story with Andreas Reichen, who gets his own book next (yay!).
Yeah, the re-read was quite excellent. Plus I'm now all set for book 6.
Final review:
Original rating: 7/10
Updated rating: 8/10. Only 1 point jump in rating, but that rating jump is purely because I know now the world, the characters, and appreciate the story a bit more.
Would I re-read it? I've read it twice now, I'd probably read it again. It's a fun read with strong characters.
Who would I recommend it to? It is a chick book, aimed at the paranormal romance genre. If you like smut about vampires, then this is the book/series for you. Otherwise, maybe pick up something else.
Links:
Goodreads: https://www.goodreads.com/book/show/3373198-veil-of-midnight