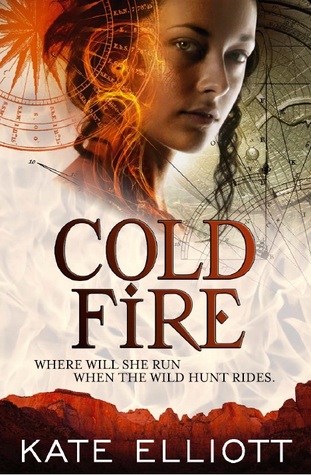 Published in: 2011
Pages: 652
Edition: E-Book
Book #: #2 in the Spiritwalker trilogy
Book description:
Cat and Bee are on the run. It seems like the entire world is after them, and worst of all is Cat's husband, the irresistible Andevai. Through the discovery of her sire, Cat is thrown to the far reaches of the world, washing up on the shores of a Salter colony, where her actions will have far-reaching consequences, setting in motion the events of her next few years. Through luck and accident, Cat ends up in Expedition, where a familiar face is more than happy to see her. Vai is charming Cat, and she may not be able to resist him for much longer, no matter what she plans.
My review:
I think this was my favourite book out of the three. I love the summery feeling of the book- because it is set in a summery setting in Expedition, which is a much more fun place to live than Europa. I was really disappointed in Cat when she met Drake on the beach and, well, no spoilers, but her actions were seriously uncool. What about Vai?!?!?! Although the rest of the book made up for it. Sigh. Vai is so damn amazing. Why can't guys be like him in real life? How does Cat hold out for so long?
Plus I love all the characters in Expedition. They are a lively and fun bunch and I feel like they are my own friends and family, they are written so well that they could be real people. Definitely the best book of the trilogy, by far. Not saying the others are bad, but in comparison, this is the clear winner.
Final review:
Cold Fire rating: 10/10. Loved this book. Want to read it again.
Would I re-read it? Most definitely. It was the most fun read of the trilogy, and I loved the characters and most of the situations.
Who would I recommend it to? Fans of the series. Otherwises, fans of fantasy, adventure, steampunk, alternate history. This would be right up your alley!
Links:
Goodreads: https://www.goodreads.com/book/show/9347801-cold-fire
Author's WordPress: http://www.kateelliott.com/wordpress/index.php/extras/cold-fire-bonus-chapter/
Amazon: http://www.amazon.com/Cold-Fire-The-Spiritwalker-Trilogy/dp/0316080985
Author's website: http://www.kateelliott.com/